India has reached the finals after beating Bangladesh by 17 runs in Colombo. While batting first India had scored 176 runs, Rohit Sharma leading the scoring list hammered 89 off 61 balls and Suresh Raina also powering himself with a knock of quick 47.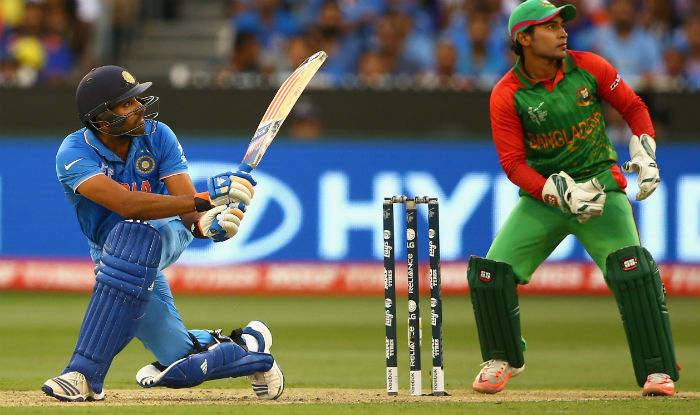 India has won 3 out of 4 encounters in their league stage, loosing out on their first match against Sri Lanka where Kusal Perera was in charge and slaughtering runs like thor. The men in blue looked more confident in the past few matches in Nidahas Trophy.
Rohit Sharma played blistering innings to get the award of Man of the Match. Rohit Sharma's captaincy also has led him to thing out of the box and restrict runs off the loose deliveries.The team is winning with a strong team with no Virat Kohli, Ms Dhoni and Bhuvneshwar Kumar, this tells how much strength India has on the bench.
Some players like Shardul Thakur, Washington Sundar have performed exceptionally well to seal final's berth for their own team.
Bangladesh has no Shakib Al Hasan due ton an injury but still, the team is showing many calibres and character. That day Bangladesh team had Sri Lanka on their toes when Rahim scalded his bat to score runs with his Naagin Dance and to win it for his team.
Bangladesh had a sluggish start to the innings with Liton Das falling early and others to had a dicey performance in the game. Washington Sundar was on the top for taking wickets and bowling economically well. Mushfiqur Rahim was the only player who was scoring boundaries and taking out runs for his team. He scored essential 72 runs but unfortunately landed on a losing side.
Others bowler also had a good day at work, with finals coming up next their confidence will be boosted enough to win.Bangladesh will now play a knockout match against whoever wins will get an opportunity to play in finals with India.